About Me
Name: Mr. Snuggle Bunny
Location: Florida, United States
Previous Posts
Mr. Snuggle Bunny Productions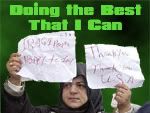 Click to Play "Doing the Best That I Can"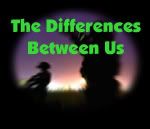 Click to Play "The Difference Between Us"
Mr. Snuggle Bunny's Greatest Hits
"Shoot Stright, Play Fair, Be Cuddly" - Mr. SnuggleBunny
Reliable News & Opinion
"Try not to think of it as being vastly outnumbered. Be positive, what we have is really a target-rich environment." - Mr. SnuggleBunny
The Bunny Babe Brigade & Some Guy
"So what you're saying is that a meteorologist doesn't study meat." - Mr. SnuggleBunny
Blogs To Live By
People Who Don't Suck
Huddle Masses Yearning To Be Free
"Is it still considered disobeying a lawful order if you stick your fingers in your ears and go 'nah-nah-nah-nah-nah!'?" - Mr. Snuggle Bunny
It's Stuff I Like, It's My Website, So There!